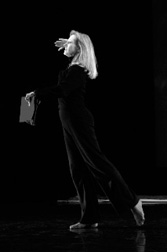 Jeanne Ruddy (Founder, Artistic Director) is a former Principal Dancer with the Martha Graham Company where she performed throughout the world and was featured in the PBS Great Performances series in Graham's Cave of the Heart. She also performed leading roles in such Graham works as Andromache's Lament, Diversion of Angels, Deaths and Entrances, Seraphic Dialogue, Clytemnestra, Cortege of Eagles, Embattled Garden, Herodiade, and Appalachian Spring. She has also danced on Broadway in The King and I, starring Yul Brynner and was an original member of Agnes de Mille's Heritage Dance Theatre. In addition, she directed, choreographed and danced in her own company, Jeanne Ruddy and Dancers, in New York City. She received her early dance training in Miami, earning her Bachelor of Fine Arts degree from North Carolina School of the Arts and her Masters of Arts degree from New York University. She directed the Graham-based modern department at The Alvin Ailey American Dance Center from 1986 to 1995 and was a faculty member of The Juilliard School from 1988 to 1998.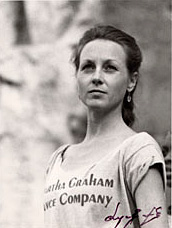 In addition to her work in New York, Ms. Ruddy was invited to numerous international symposiums: The Congress of the Dance in Rio de Janeiro, Brazil; The International Sommerakadamie des Tanzes, Cologne, Germany; and The American Dance Festival in Moscow, Russia, where she was the first to teach the Martha Graham Technique to an advanced group of Russian artists after Russia opened in 1993. She has been a guest artist where she has taught and choreographed in many of the United States' leading colleges and universities of dance such as Sarah Lawrence College, Connecticut College and Florida State University. Local teaching appointments have included Temple University, The Rock School of the Pennsylvania Ballet, and as company teacher at Philadanco. Ms. Ruddy served as Co-chair of the Executive Council of The Rock School from 1994 to 2001 and served for six years on the board of Dance Affiliates.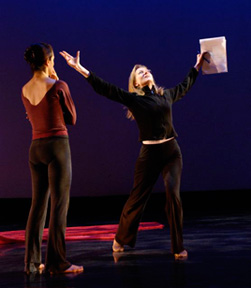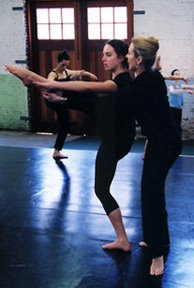 She founded Jeanne Ruddy Dance in 1999 and received The Independence Foundation Fellowship Award in 2000. Other awards and grants include the National Endowment for the Arts Challenge Americaas well as the NEA's Artistic Excellence award, three Pew Foundation Dance Advance awards, three William Penn Foundation grants, four Fels Foundation awards, and nine years of support from the Independence Foundation as well as the Suzanne F. Roberts Cultural Fund, the Dolfinger McMahon, PECO—an Exelon Company, Land Services Inc, among others. Ruddy recently received her first endowed fund—the Martha LaVallee-Williams Community Outreach Fund for her Company's work in the broader community.
Each year Ruddy has set a new work on her Company: Significant Soil, Suite Reel, Out of the Mist, Above the Real, Falling in…, Woa Cholena, Oceans 1:Wetlands: Breathless, LARK, MonTage á Trois, and this year's Game Drive. She has also invited numerous guest choreographers over the last eight years enjoying new perspectives and additional opportunities for the Company dancers. Since its purchase in 2000, Ms. Ruddy, with the help of her Board, contributors, Company dancers and staff, developed the Performance Garage—an incubator for classes, rehearsals, workshops and performances where over 120 choreographers have rehearsed, auditioned, or performed since its opening in 2003.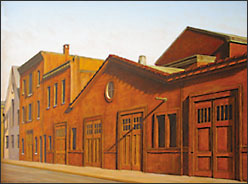 Performance Garage