---
November 21, 2011
JEANNE RUDDY DANCE ANNOUNCES FINAL SEASON;
COMPANY TO CLOSE FOLLOWING MAY 2012 PERFORMANCES more info. . .
LEGACY PLAN - documenting and archiving Jeanne Ruddy Dance.
---
Jeanne Ruddy Dance is excited to welcome new dancer, Jerome L. Stigler, to our company.
---
Our open studio showing of: GAME DRIVE! was a wonderful sucess!
Jeanne and her dancers took us on an exciting journey through the vision of Game Drive, which reflects the beauty and humor found while watching wild game in a Kenyan wildlife preserve. Our final showing concluded with a talk back and the move to a cocktail reception at Victor Keen's new gallery, The Bethany Space, located next door to the garage. The evening began with pre-show refreshments starting at 6 PM.
NOW ATTEND OUR FINAL SEASON PERFORMANCE WITH THE WORLD PREMIER OF GAME DRIVE!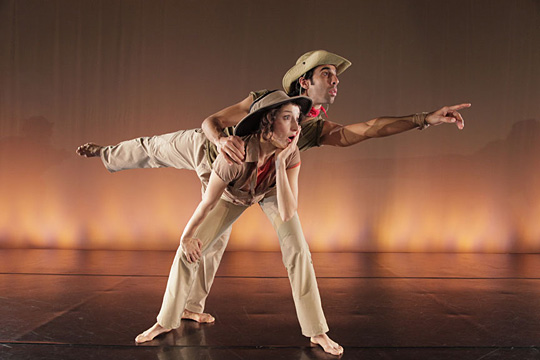 ---
PARADE was a huge sucess!
Thank you to all you lovers of dance who made it so.
JRD BENEFIT and AUCTION
A Celebration of JRD's 12-Year Partnership with Renowned Costume Designer
Jeffrey Wirsing (HBO's Boardwalk Empire)
---
There is still one week left to donate to Margeurite and Gerry Lenfest's Summer Challange!
We've made it to 75% of our goal, but Today I urge you to help us match this important challenge by contributing to Jeanne Ruddy Dance. With your generous tax-deductible donation given by August 31, we will be one step closer to matching the Lenfest's gift and to accomplishing our goals.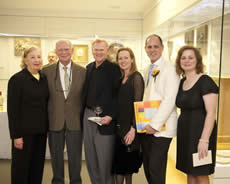 Margeurite and Gerry Lenfest at our April Gala
---
MonTage à Trois was wonderful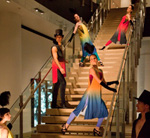 more images . . .
Paris 1910-1920. An era of innovation. Inspiration. Joie de vivre.
It was this spirit, that the artistic partnership of:
Jeanne Ruddy with her original choreography to Debussy and Satie,
Elizabeth Osborne with her vivid color and light paintings, and
Ellen Fishman-Johnson with a new multimedia presentation of Osborne's paintings, invited the audience you to experience the world premiere of MonTageà Trois—an exciting new work that goes beyond the artistic boundaries of the stage. It's a lyrical journey that literally took our dancers—and the audience—throughout the Annenberg and Tuttleman galleries of the Pennsylvania Academy of Fine Arts.
Redefining space and art, MonTage à Trois is the true expression of Paris 1910-1920, the theme of 2011 Philadelphia International Festival of the Arts. Inspired by the Kimmel Center, the Festival runs from April 7-May 1, celebrating the city's arts and cultural scene with over 100 performances and events.
MonTage à Trois ran April 15, 16, and 17, 2011.
There was an Opening Night Gala Performance Thursday, April 14 at 7:30pm and a post performance talk with Ruddy, Osborne and Fishman-Johnson on Friday.